Abandoned Huts
This page
in other languages:
Türkçe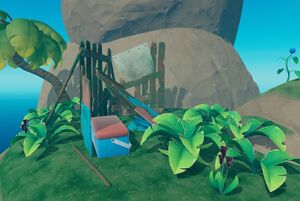 Abandoned Huts are Environmental elements in Raft.
Abandoned Huts are found on Islands or underwater near these islands. They are dilapidated structures with a Loot Box in or around them. While they are built of the same components that the player makes use of, no Materials can be scavenged from them.
Can be searched for a Loot Box.